With seed support from Teaching Tolerance, we completed a Spring 2018 San Diego pilot of #USvsHate, an educator- and youth-led messaging project designed to counter the hate spike tracked in schools nationally.
Read our Pilot Report, and check out our Pilot Winners!
With next support from Teaching Tolerance, we are now scaling #USvsHate across the San Diego region in the 2018-19 school year. (Participants from elsewhere are also most welcome!)  We hope to fully scale the project nationally in fall 2019.
Lead designers of #USvsHate include district leaders, principals, and teachers from the San Diego Unified School District, Sweetwater Union High School District, and Vista Unified High School District, with support from the Center for Research on Educational Equity, Assessment, and Teaching Excellence (CREATE) and the Department of Education Studies, UC San Diego. New partners include educators from the San Diego Area Writing Project, the California Reading and Literature Project (San Diego region), and the San Diego County Office of Education.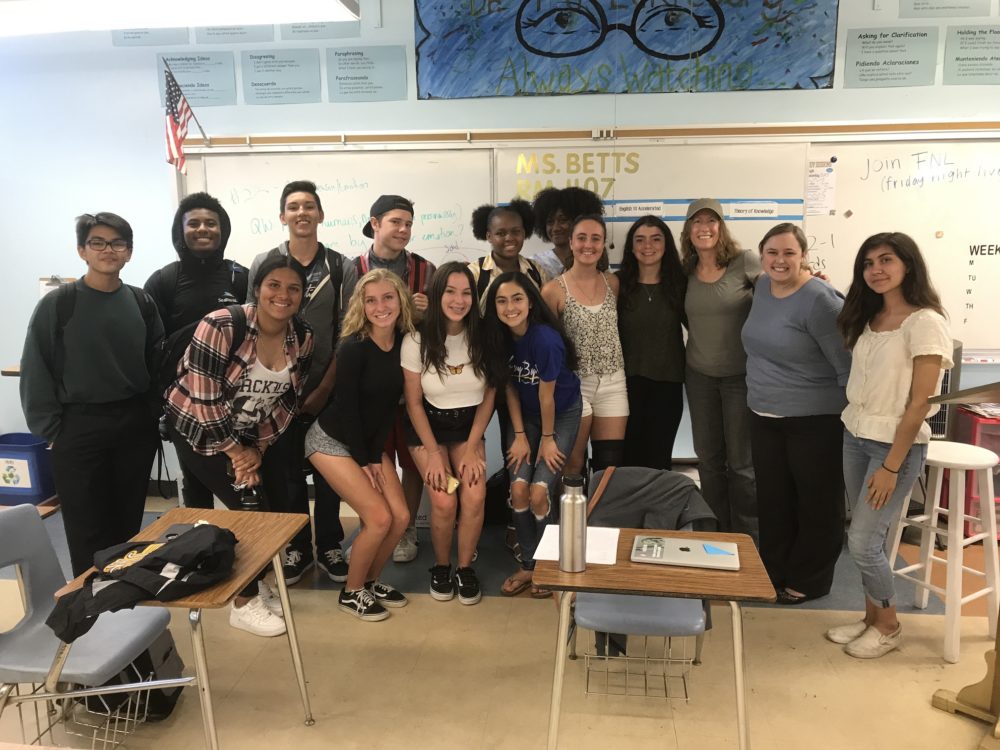 One pilot classroom of many, Spring 2018!