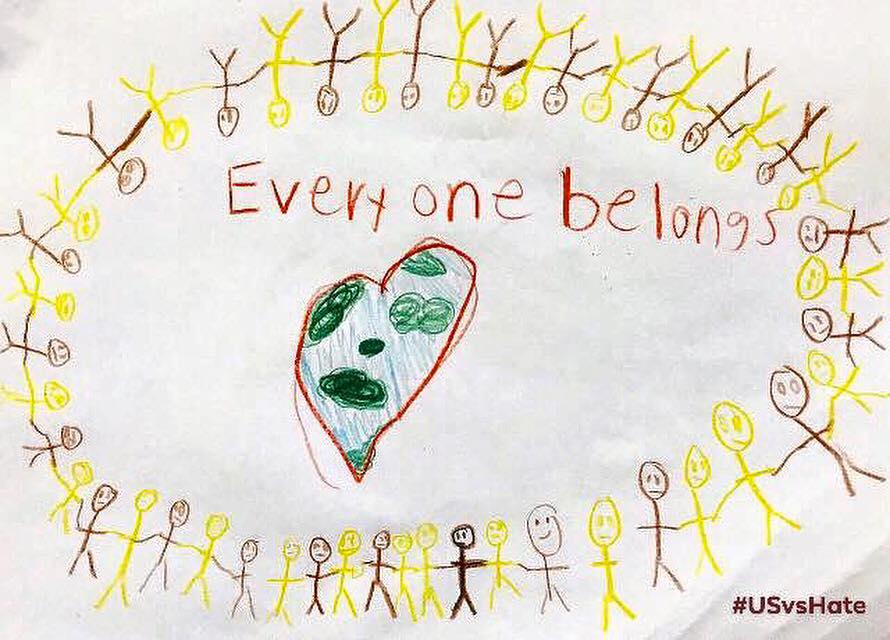 Recently, the nation has seen a lot of arguing over what should be taught in U.S. schools. Laws and book bans are trying to restrict student learning officially.
We haven't heard nearly enough from youth themselves!
So, for our 2022-2023 #USvsHate Challenge deadlines, we are issuing a Special Additional Call to Action, inviting youth to weigh in on the inclusive teaching they want in schools and their right to learn about diversity in school. Students can submit #USvsHate messages with this #LetUsLearn focus to this year's two challenges.
(You can also submit any anti-hate message to #USvsHate by our deadlines, just like normal.)
Watch the #LetUsLearn video below to get ideas! And see our Spring 2022 Special Call Winners, here.
——————————-
2022-2023 Special Call instructions
We invite youth of any age to address the following questions in any media, and submit your take to #USvsHate by our contest deadlines!
Youth will soon be in charge of making our country work for everyone. To prepare, what facts should youth learn in school about race, racism, gender, and injustice in our society, historically and today?
What sort of teaching and activities like this have you benefited from, in the past?
What can we learn and do in our schools or communities for all of us to feel welcome, included, seen, respected, and valued?
Submit your take on these questions as an #USvsHate message in any media (video, song, poem, photo…), by our same December 16 and April 7 contest deadlines.
In addition to the hashtag #USvsHate, use the additional hashtag #LetUsLearn somewhere on your message.
We can't wait to see what youth have to say.
In using the hashtag #LetUsLearn, we link with many other organizations starting to insist together on the right to learn about diversity in a diverse nation — including the multiracial community org Missouri Education Equity Partnership or MOEEP, which started the great phrase #LetThemLearn!