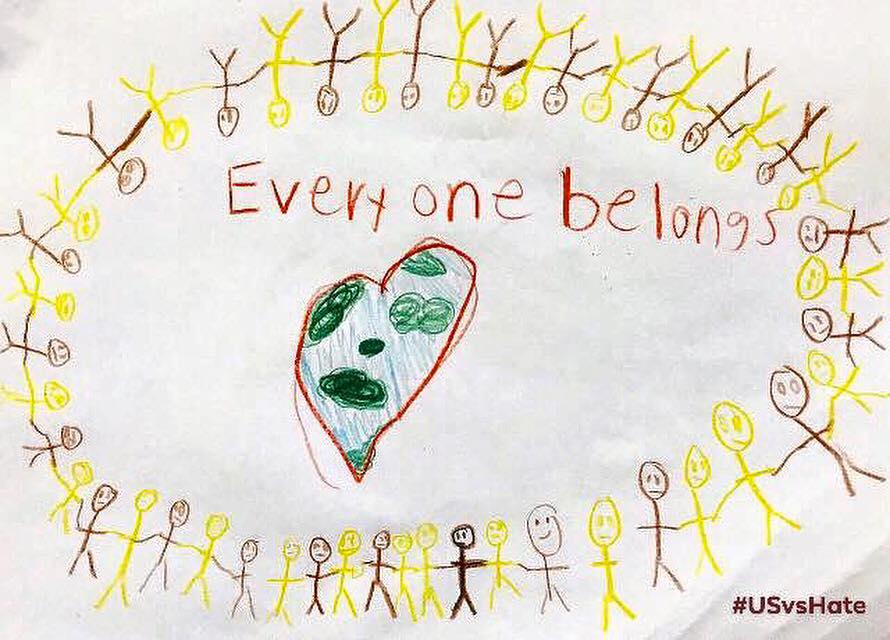 This year, the nation has seen a lot of arguing over what should be taught in U.S. schools. We haven't heard nearly enough from youth themselves! So, for our April 8 #USvsHate Challenge deadline, we are issuing a Special Additional Call to Action.
We invite youth of any age to gather #USvsHate youth voice in your school in a short #USvsHate video. Students can make the video with their peers or they can create a short selfie video.
The video should address the following questions:
What can we learn and do in our schools or communities for all of us to feel welcome, included, seen, respected, and valued?
What sort of teaching and activities like this have you benefited from, in the past?
(Bonus question!) Youth will soon be in charge of making our country work for everyone. To prepare, what facts should youth learn in school about racism and other forms of injustice in our society, historically and today?
Do not use full names of anyone featured, or the name of your school.
Students can submit via Google Form submission here, by April 8.
If students don't want to make a video but feel eager to answer the questions, they can submit written comments to this form, and we will compile their comments into one #USvsHate message! Feel free to answer these questions in any other media as well (poster, sticker, song, etc) and submit them to usvshate.org/submit, by April 8!
You can also submit any anti-hate message to #USvsHate by April 8, just like normal. Submit everything to usvshate.org/submit.
We can't wait to see what youth have to say.