Conversation starters are #USvsHate messages that we think can spark dialogue in school communities, in addition to messages that largely inspire us. Remember, in #USvsHate, we define "hate" as any time people denigrate, disrespect or harm an individual or group as if their identity makes them an inferior or less valuable type of person. By amplifying "anti-hate" youth voices in schools and publicly, we seek to empower students to build schools and a society where all belong, feel included, and get supported.
Conversation Starters – Winners
---
Griffin, 1st Grade, Cardiff, California
#USvsHate celebrates diversity. What do you think of this message's effort to celebrate all skin colors?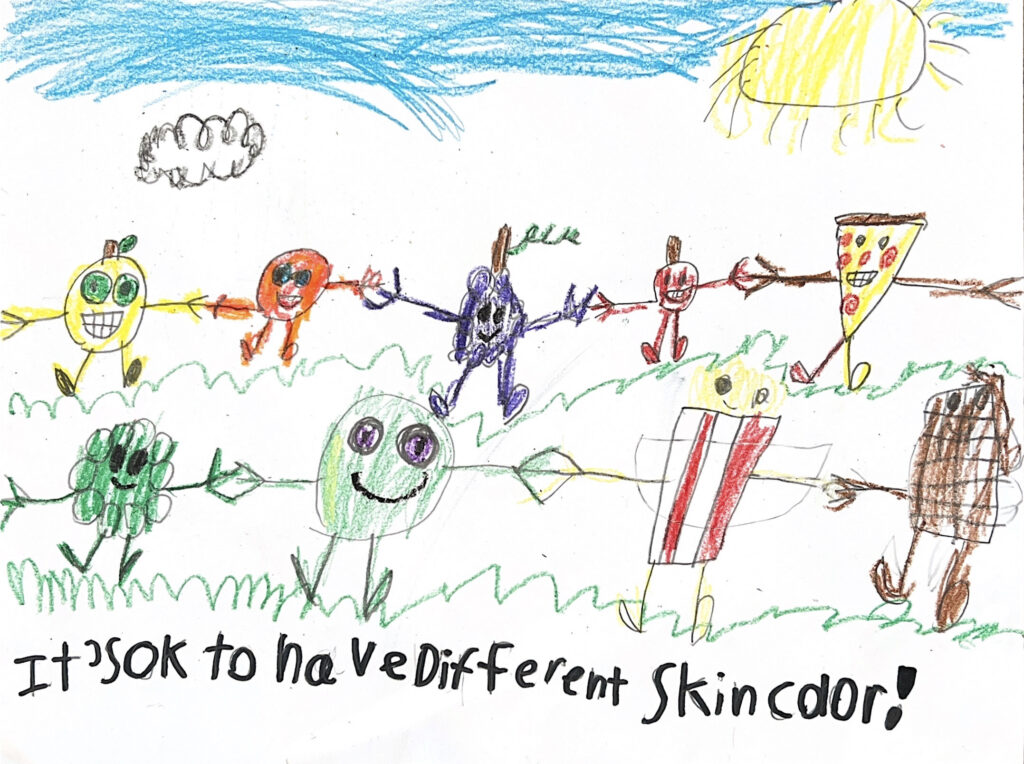 Download image here.
---
Chloe, 8th Grade, Fort Lee, New Jersey
How does the fist part of this image make you feel, or what does it make you wonder about?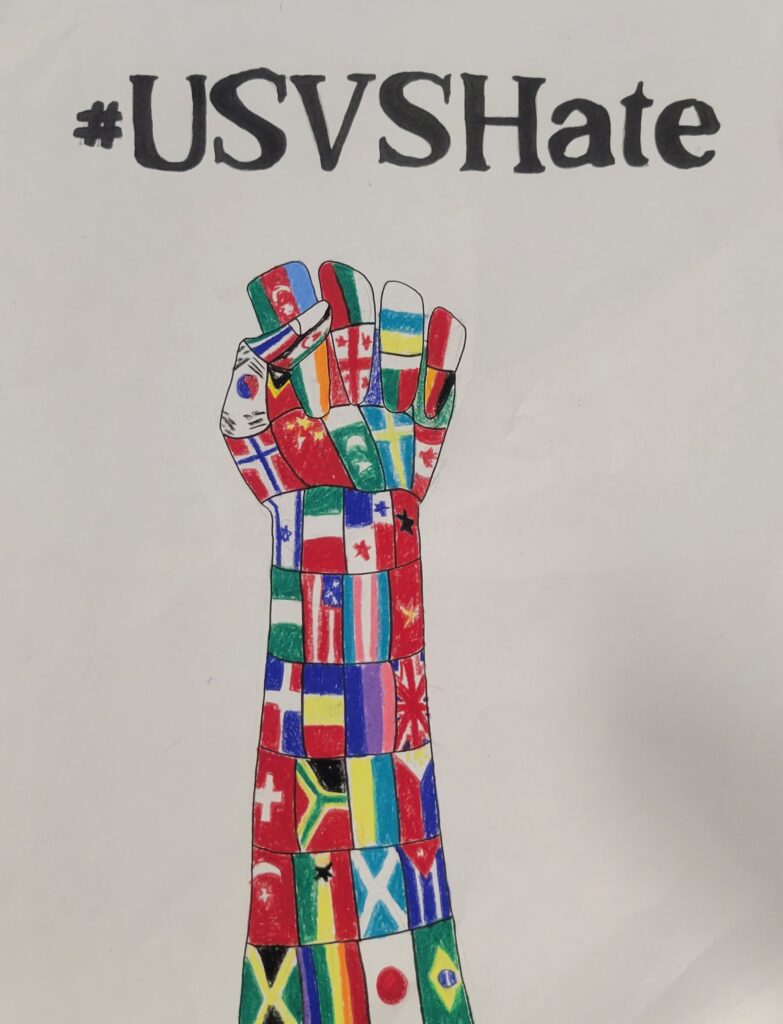 Download image here.
---
Rachel, 8th Grade, Fort Lee, New Jersey
What's your reaction to this image? Is our "wool" the same or different?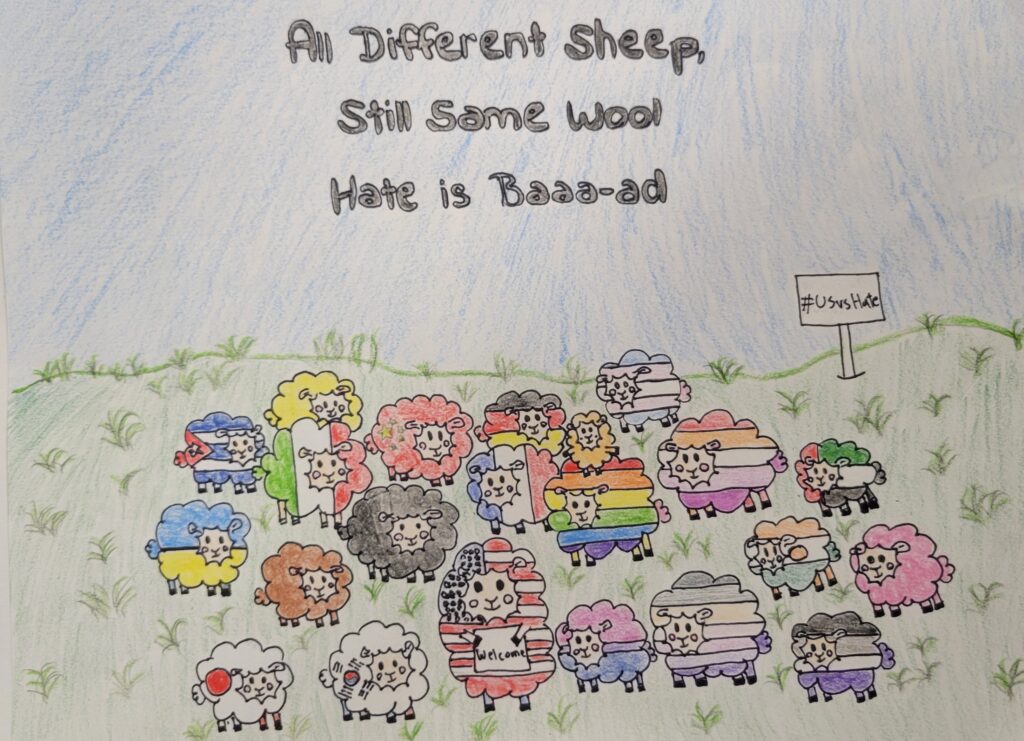 Download image here.
---
Rylan, 10th Grade, El Segundo, California &
Aubrey, 10th Grade, El Segundo, California
The issue of choice and women's rights in these two messages has been a huge current event this year. Should students talk about it in school? Why or why not?
Rylan writes: "I wanted people to understand how women have been feeling lately due to the abortion legislations. As a teenager, seeing my rights being taken away is incredibly painful. I wanted to direct attention towards the harmful reality banning abortion is causing, causing women to feel unheard and small."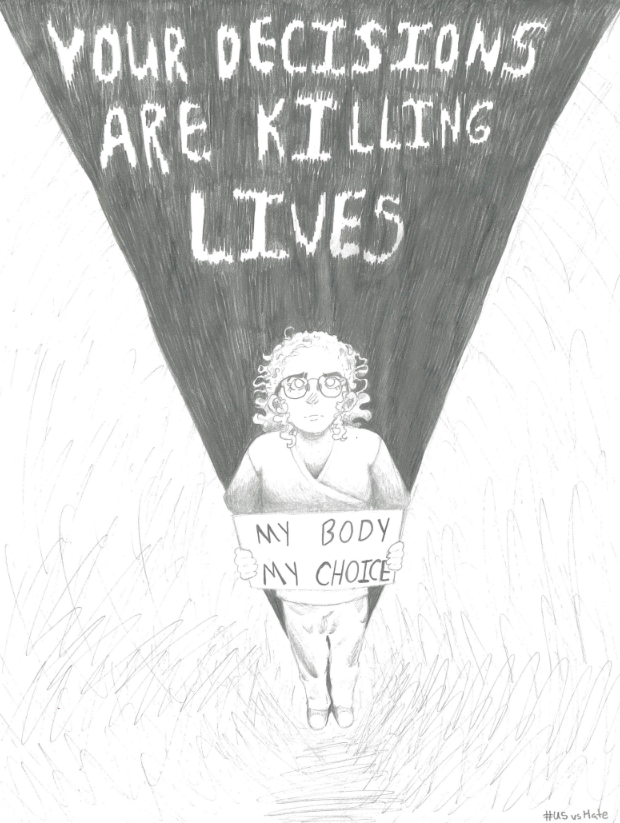 Download image here.
Aubrey, 10th Grade, El Segundo, California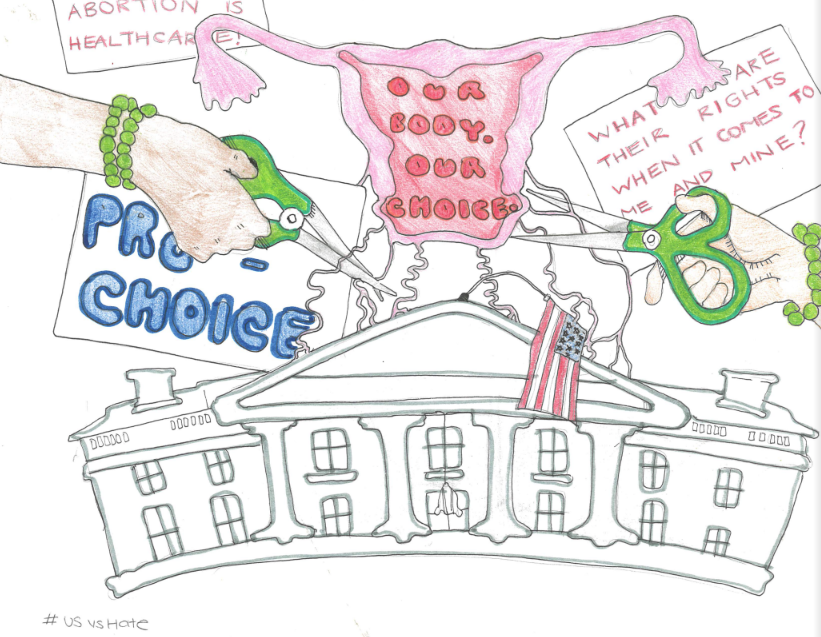 Download image here.
---
Nadima, 10th Grade, Suffield, Connecticut
#USvsHate seeks messages that inspire and entries that explore painful realities of hate. Should schools be places where we discuss those realities?
Nadima writes: "Afghanistan has been the center of war for decades. Most of the victims of the war in Afghanistan are women and children. The high rate of poverty and unemployment in this country leads many families into forcing their children to stop going to school and work in order to provide for their families. While other countries around the world are trying to progress by creating different types of technology, people in Afghanistan are still struggling to find a piece of bread to feed their families. As an Afghan and more specifically as an Afghan girl, I understand how it feels like to live in a society where you are forced to live under the expectation of other people around you. By doing this drawing, I tried to visualize as much as I could the violence that turns into a dangerous monster and devours the people of Afghanistan day by day."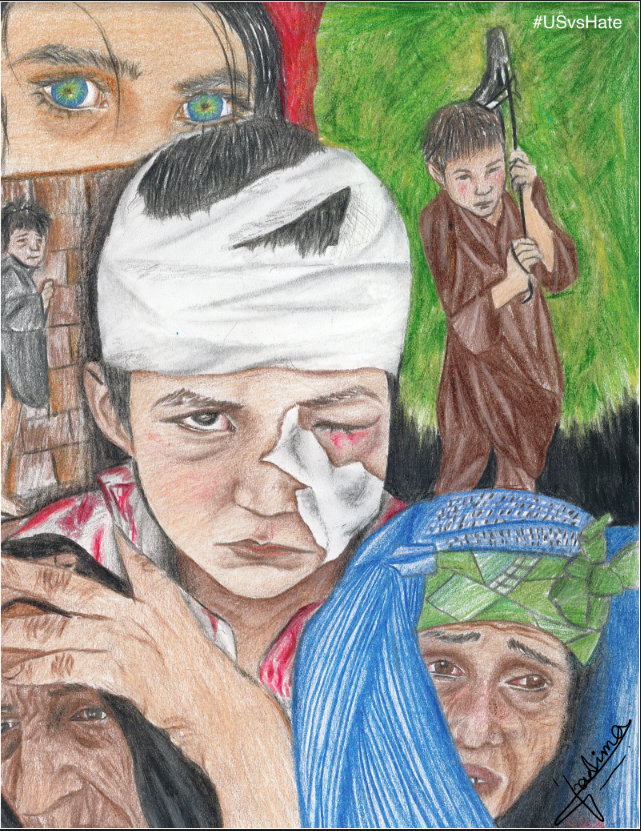 Download image here.
---
Beija, 11th Grade, Studio City, California
Students here describe painful experiences that happen in many schools across the U.S. What peer experiences should students learn about in school so that everyone can feel valued and included?
Beija writes: "I knew early on in brainstorming that I wanted to highlight the experiences of black women. Being a black woman myself, and especially one in America, I wanted to use this project to advocate for the extraordinary black voices at my school. I wanted to share their stories, not to make others feel guilty, but to educate."
---