We are super excited about amplifying these finalists' voices in our Special Call! This year, the nation has seen a lot of arguing over what should be taught in U.S. schools. Since January 2021, politicians have filed over 190 state-level bills in 41 states trying to restrict students' rights to learn in school about race, racism, diversity, gender, LGBTQ+ lives, and accurate history. People have tried to ban over 2500 books exploring race, gender, and diversity, from libraries or classrooms in 32 states.
We haven't heard nearly enough from youth themselves!

So, we asked youth three questions in our Fall 2022 Special Call (https://usvshate.org/2022-special-call/):
Youth will soon be in charge of making our country work for everyone. To prepare, what facts should youth learn in school about race, racism, gender, and injustice in our society, historically and today?
What sort of teaching and activities like this have you benefited from, in the past?
What can we learn and do in our schools or communities for all of us to feel welcome, included, seen, respected, and valued?
---
Winners
Joe, 11th Grade, Studio City
Joe writes: "I decided to create a journalistic interview project about the prejudices we as an Asian race endure and speak out on the lack of history learned in school relating to the oppression of Asian Americans. I wanted this project to create an outlet for Asian people to be able to voice their struggles and the racism they face and also inspire other Asian people to speak out and share their stories. It is my hope that more Asian history is taught and our voices are heard."
---
Dianne, 8th Grade, California
Dianne writes: "This piece of art tries to reflect the ways in which people are commonly discriminated against or abused in society, such as because of their sexual orientation, nationality, disability, etc. Ways to end this discrimination situation are important to clarify, so it takes several common concepts that some people go through when they are a part of it, either because they are discriminated against or simply because, for people with closed minds, they consider themselves different without the same rights and respect."
This Special Call message productively got people answering this question: "What should students learn about in school so that they do NOT hold stereotypes about each other?"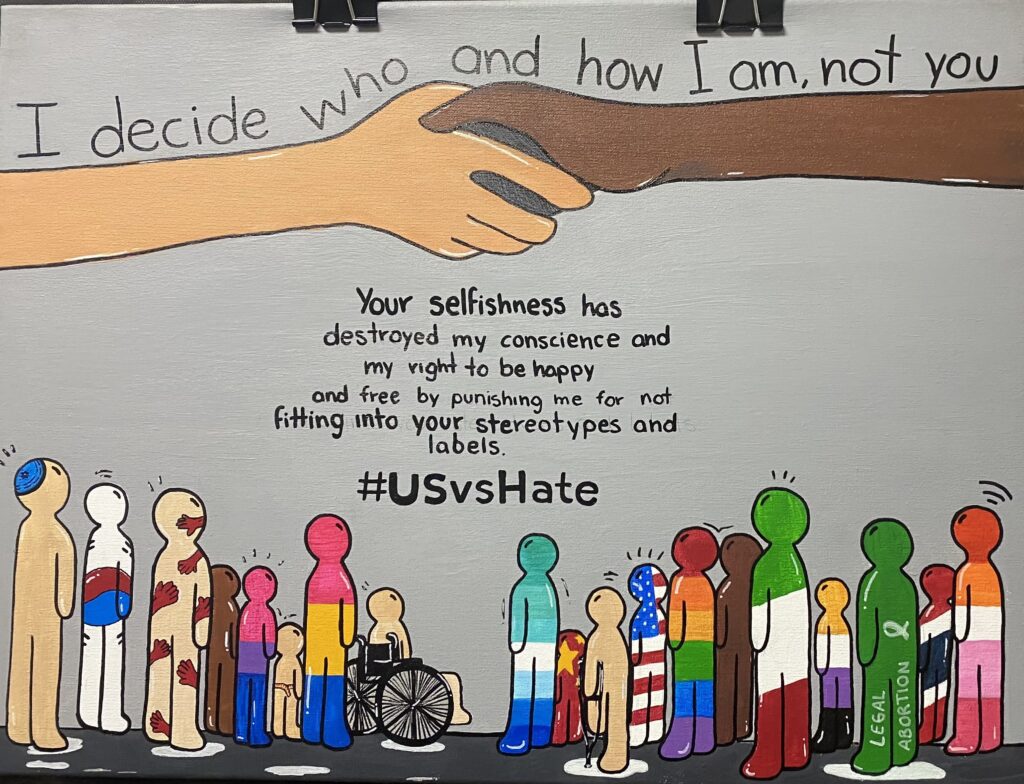 Download image here.
---
11th Grade, San Diego, California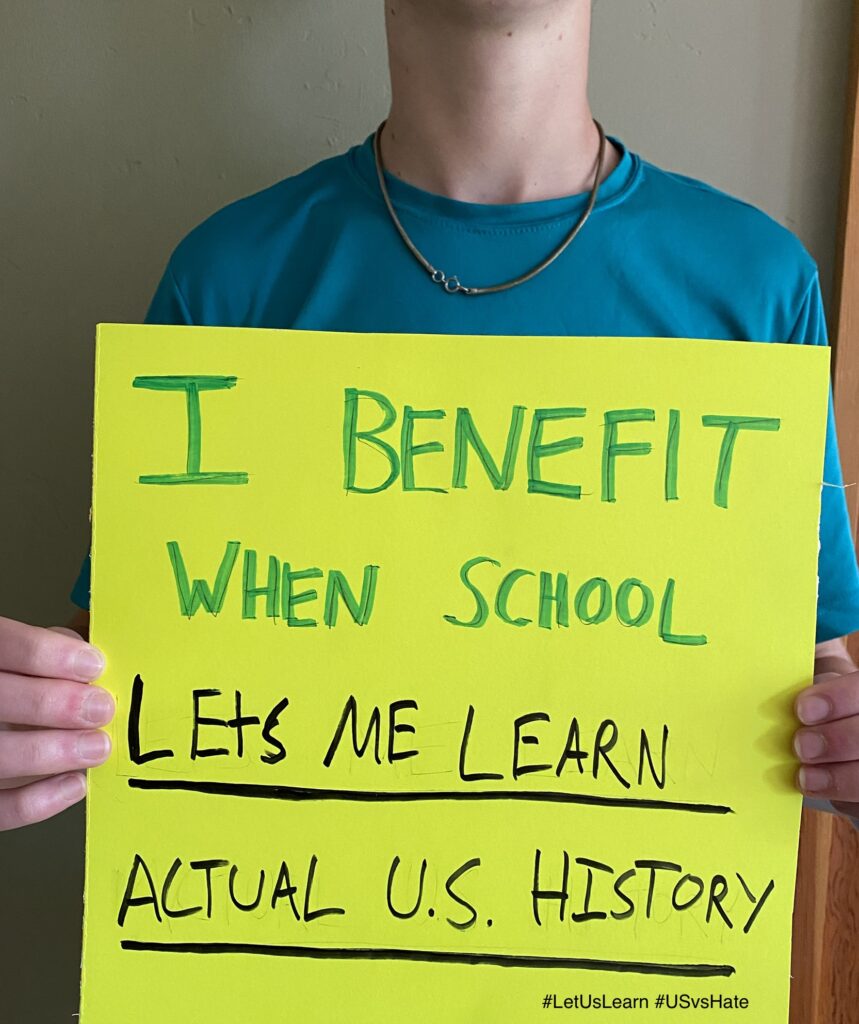 ---
Finalists
7th Grade, Evergreen, Colorado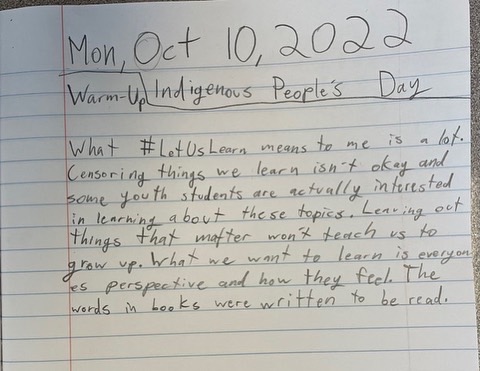 ---
Zamiah, 8th Grade, Oakland, California
---