Conversation starters are #USvsHate messages that we think can spark dialogue in school communities, in addition to messages that largely inspire us. Remember, in #USvsHate, we define "hate" as any time people denigrate, disrespect or harm an individual or group as if their identity makes them an inferior or less valuable type of person. By amplifying "anti-hate" youth voices in schools and publicly, we seek to empower students to build schools and a society where all belong, feel included, and get supported.
---
Clara, 8th Grade, Fort Lee, NJ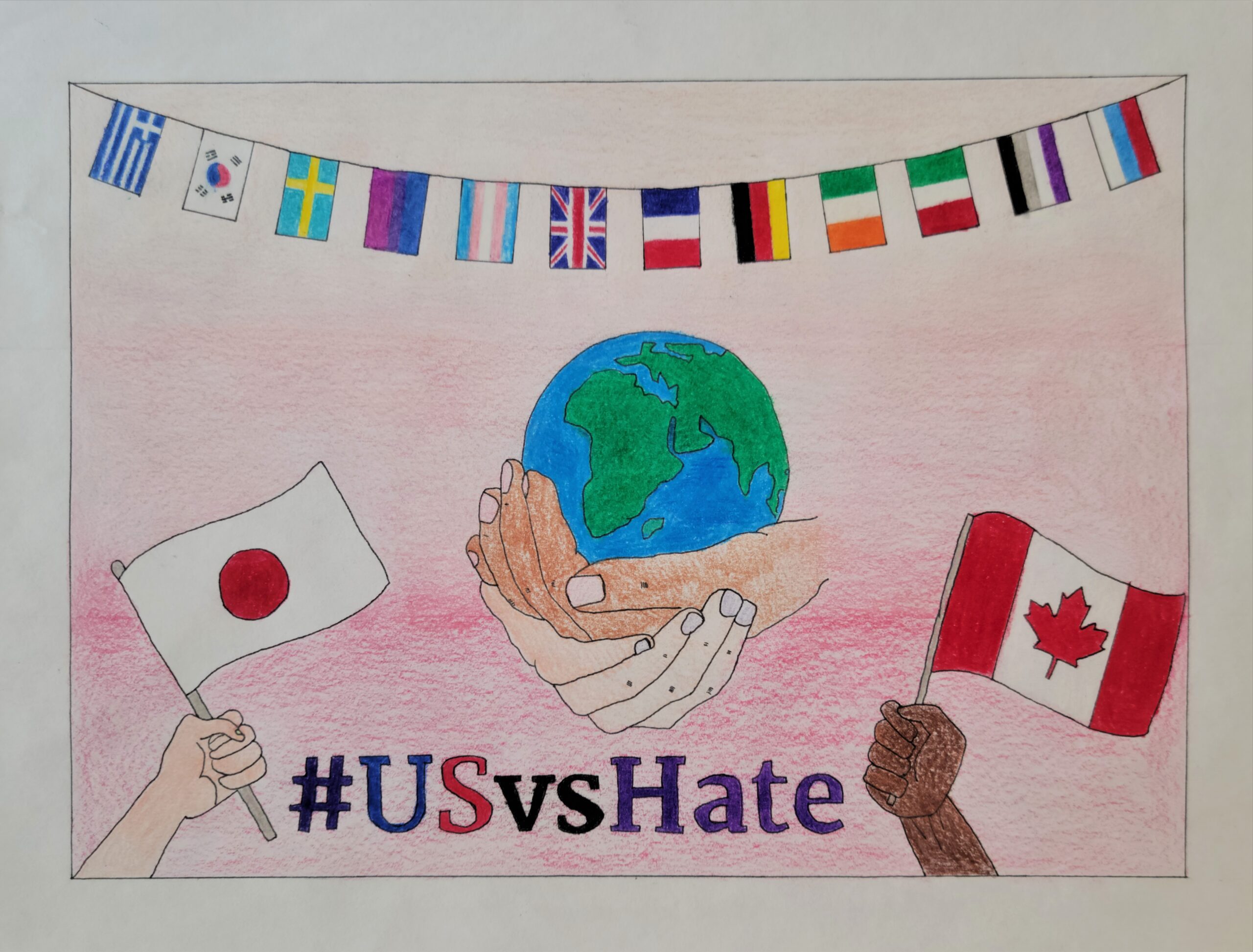 Teacher Mrs. Anderson started this lesson as an adviser with her Student Ambassador team at the school. The posters were widely accepted, and she incorporated a class lesson so all students could take part in an initiative to boost inclusion and support at her school.
Download image here.
---
Hido and Fardosa, 9th Grade, San Diego, CA
Student creators Hido and Fardosa share, "People should just be more aware of their surroundings and their classmates. We feel like minorities in general go unseen, and that no one really cares. Make sure that you let people know others are supporting them!"
Teacher Faith shares: "We spent time in our AVID class discussing current events that were in essence manifestations of hate. We looked at stories told about ourselves and others; we then defined our chosen labels and shared them publicly with one another. Students are encouraged to discuss our shared community in our weekly community circle; students are participating in a 12 week training program to become certified circle facilitators so that they can build community and connection throughout our school."
---
Arianna, 9th Grade, San Diego, CA
Student creator Arianna shares, "I chose this basic human right because affordable housing is an issue I feel strongly about since it affects my daily life. I wish my family had the means to buy an actual house because as a family of 5 we really need it and there just isn't any more space in our small apartment, but especially in San Diego, it's difficult to find a nice place in a nice neighborhood for a reasonable price. I hope in the near future this goal is achieved."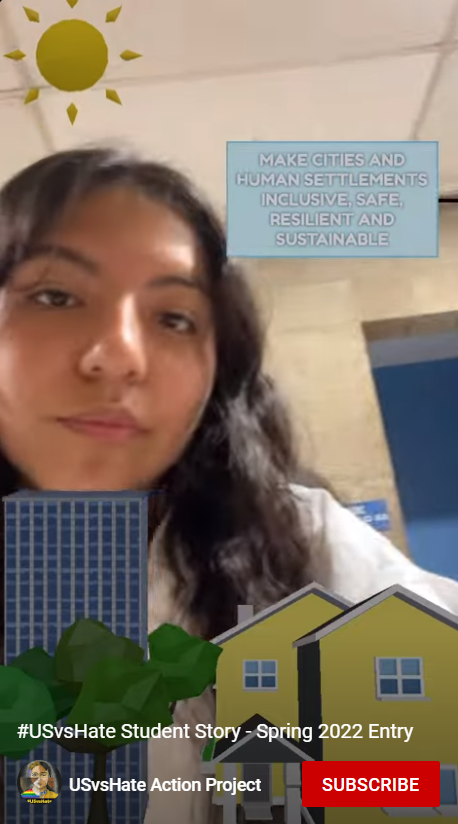 Teacher Ray adds, "Bigotry and hate can be very blatant, but other times very subtle and just as damaging. Students in my computer science courses this semester studied the UN's Global Goals which hope to end extreme poverty, inequality, and climate change by 2030. The students chose topics that meant the most to them and then created AR (augmented reality) photo filters that they posted onto the Facebook/Instagram and platforms which have billions of users for others to interact and use their filters in Reels and social posts."
---
Audrey, 9th Grade, Illinois
Student creator Audrey shares, "My mother's side of my family are immigrants from Korea, and I distinctly remember their fear when Trump won the 2016 elections. By then it was already clear that he had plans to build a wall on the US/Mexican border to keep immigrants out, and soon enough his plans became a reality. When I made this painting, Trump was separating families at the border and keeping people in mass detention centres. The US should be accepting of all immigrants and should not have cruelly torn families apart just because they wanted a better life."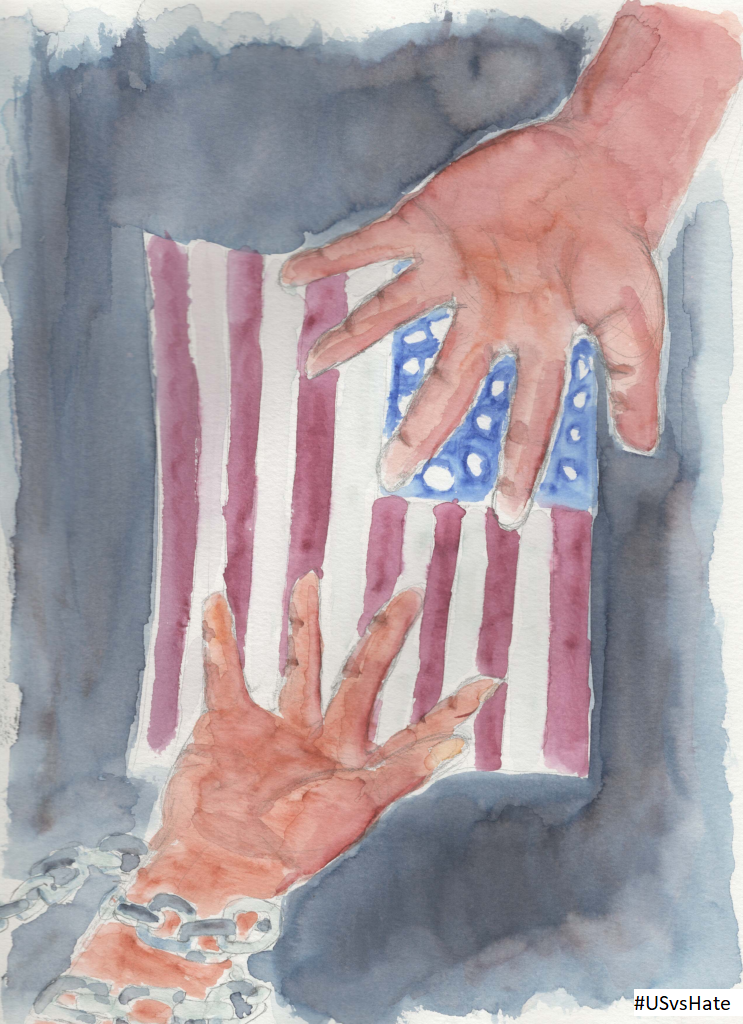 Download image here.
---
UC San Diego, La Jolla, CA
The student shares, "The title of my poster is 'Being Asian: The 'Perfect' Type of Hate….to show the ways that stereotypes can shatter an individual's view of themselves…. As an Asian myself, I channeled my own experiences with hate and included other well-known perceptions of Asians, including the fact that Asians are viewed as the 'model minority' and as a result, are expected to be 'perfect.' I hope that viewers of my poster can acknowledge the harmful effects of stereotyping and move forward in a way that changes the way we perceive ourselves. I also intend for others that can relate to any of these stereotypes portrayed to know that they are not alone…the only person's opinion that matters is your own …. it is essential to develop …the not-so-perfect but perfectly fit version of each person."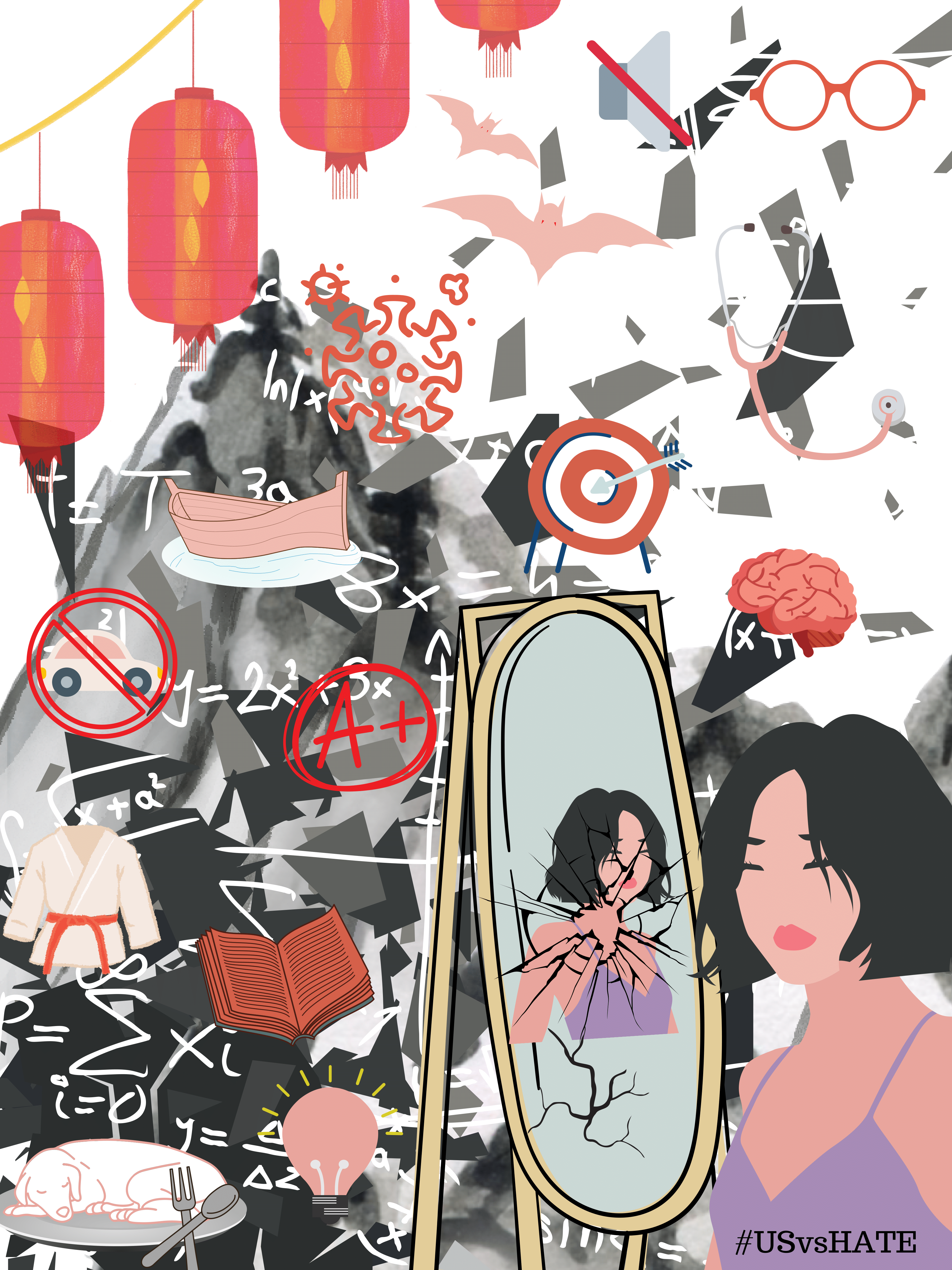 Download image here.
---
See the Spring 2022 Classic Contest Winners here!
See the Spring 2022 Special Call Winners here!