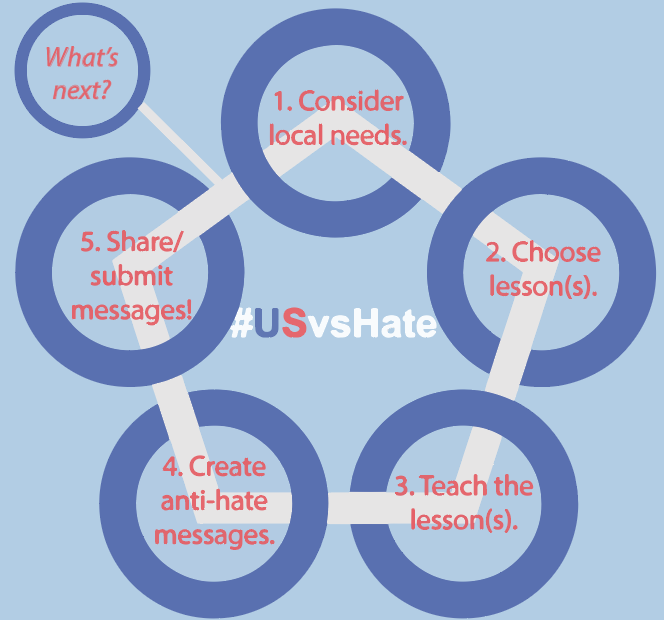 We seek to unite school communities against hate, bias, and injustice by catalyzing learning and public messaging.
Every school community can help spread the message that all community members are part of "US."
#USvsHate can start with as little as two class periods. Using our lessons or their own resources, educators invite students to create public anti-hate messages in any media for their school communities.
Then, teachers submit entries to our national challenge. You can submit up to five entries per class, per challenge.
The next deadlines are December 17, 2021 and April 8, 2022!
We will feature top entries online, as Zoom backgrounds, and on posters and stickers for participating classrooms.
Lessons
Get Started
Noel explains why #USvsHate matters to him.
#USvsHate is a national project of UC San Diego CREATE and Prof. Mica Pollock's #Schooltalking. Our national expansion is also powered by the teacher networks of the National Writing Project.