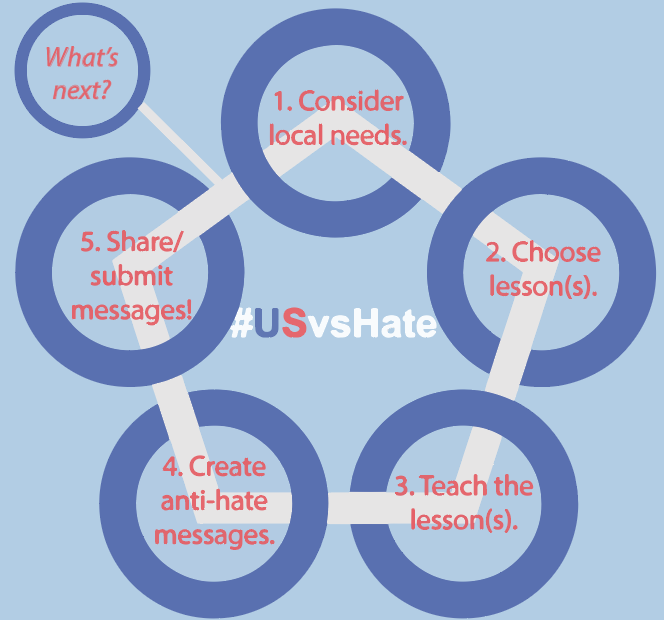 Every school community can help spread the message that all community members are part of "US."
We seek to unite school communities against hate, bias, and injustice by catalyzing learning and public messaging.
We define "hate" as any time people denigrate, disrespect, or harm an individual or group as if their identity makes them an inferior or less valuable type of person.
Our messages insist publicly that all people are equally valuable.
#USvsHate can start with as little as two class periods or club meetings. Using our lessons or their own resources, educators invite students to create public anti-hate messages in any media for their school communities. Students can also lead activities and message-making.
Then, submit entries to our national challenge. Teachers can submit up to three entries per class, per challenge. Students can submit messages directly to our challenges, too.
We then amplify youth voices into schools nationwide, featuring top entries online and on posters and stickers for participating classrooms.
The next deadlines are December 1, 2023 and April 5, 2024!
Lessons
Get Started
Join the growing #UsvsHate Community!
#USvsHate is a national project of UC San Diego CREATE and Prof. Mica Pollock's #Schooltalking. Our national expansion is also powered by the teacher networks of the National Writing Project.