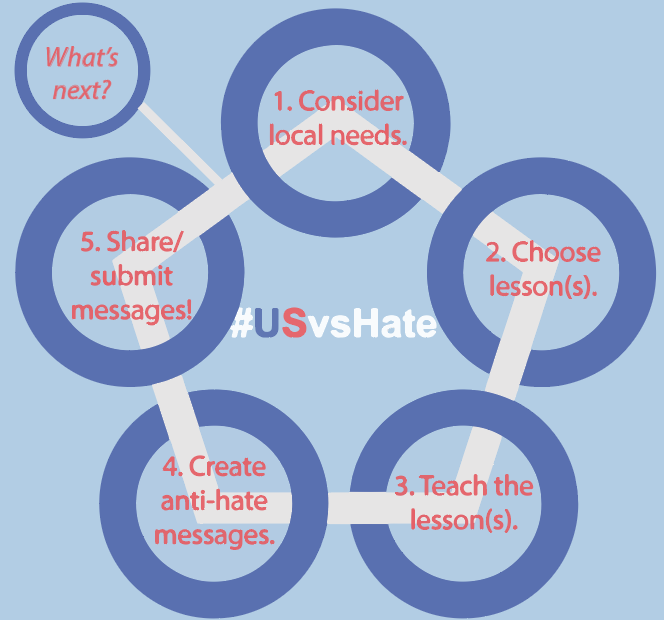 We seek to unite school communities against hate by catalyzing learning and action.
#USvsHate can start with as little as two class periods. Using our lessons or their own resources, educators invite students to create public anti-hate messages in any media for their school communities.
Then, teachers submit entries to our national challenge. You can submit 5 entries max per class, to each challenge!
In 2020-21, our #USvsHate challenge deadlines are December 11 and March 12.
We will feature top entries online, and on posters and stickers for participating classrooms!
Lessons
Get Started
Noel explains why #USvsHate matters to him.
#USvsHate is a national project of UC San Diego CREATE and Prof. Mica Pollock's #Schooltalking. Our national expansion is also powered by the teacher networks of the National Writing Project.